Testimonials - Israel Angel Investment Network
Funded
Mimica
Mimica is developing a biologically accurate smart packaging solution that reduces food waste and improves food safety.

William Nobrega @ Soteria
Angel Investment Network has been a valuable part of Soteria's overall cap raising and marketing strategy. As we prepare...
Funded
Entale
Entale is a new podcast platform which adds pictures, maps, links, quotes and chapters to your favourite shows for a ric...
Funded
Antaco
Antaco has developed and patented an innovative solution that replicates nature in turning organic waste into a superior...
Funded
Olly's Olives
Olly's Olives is the world's first 100% natural, unpasteurised snack pouch of olives with no artificial additives.
Funded
Fennech
Fennech is a B2B FinTech that provides a new "Intelligent Cash Management Platform as a Service" that allows businesses ...
Funded
PlanSnap
PlanSnap is the fastest way to get friends together. Our app gives even the most disorganised person the power to make a...
Thabo Khoza @ Abeba Flow...
The Angel Investment Network has provided us with contacts to successful investors domestically and future investors int...
Funded
Reality Clash
RealityClash is the first ever augmented reality combat game that takes place in the real world.
Funded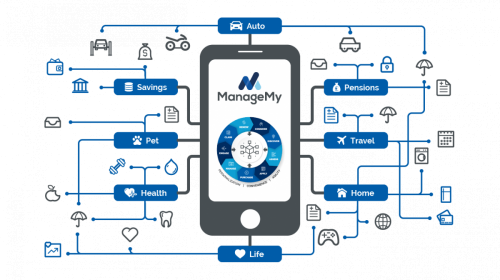 ManageMy
ManageMy is a platform that enables insurance companies to engage with their customers. From sales and renewals, and all...
Funded
Fanatic Trivia
Fanatic Trivia is the developer of Woosh, a live trivia game that is totally free to play with real cash prizes up for g...
Funded
Coppergate Property
Coppergate is a full-service property investment and private equity business. We originate, manage, structure and fund p...
Funded
Baanx
Baanx is bridging the gap between the worlds of crypto and online banking. They provide users with a secure, insured onl...
Funded
PORT
PORT makes the complex business of managing personal data simple. With ready-made tools to create forms, capture consent...
Funded
Storelectric
Storelectric is a developer of projects using highly efficient forms of Compressed Air Energy Storage (CAES) using exist...
Funded
Just Move In
Concierge service for people moving home. We take care of all the hassle, giving you time to relax...
Melody Catalan
Angel Investment Network is really an angel to me! Thanks to the founders of this site who helped us grow our business t...
Funded

Andersen EV
We are producers of stylish charge points for electric vehicles. Scandinavian inspired, we blend product design and 75 y...
Funded

Demizine Technology Ltd
Demizine has developed a smart in-home water recycling appliance that conserves energy, lowers greenhouse gas emissions ...
Funded

Verto Homes
We make technology-driven homes which provide the most efficient and economical way to live. Homes that create and manag...
Funded
Data Fibre
Data Fibre has developed a fibre optic cabling system specifically designed for use in new buildings.
Funded
Cream & Country Food
Cream and Country are striving to be recognised as an indulgent British brand that combines reliability, responsibility ...
Funded
Polysolar
Polysolar is a leading developer and installer of photovoltaic glazing solutions. Our architectural solar panels can be ...
Funded
Yolk
Yolk was born out of greed - a desire for genuinely delicious takeaway food. In a city of culinary excellence, why shoul...
Funded
Realla
Realla is the first commercial property platform to combine a dedicated, comprehensive search engine for tenants and inv...
Funded
VOID Technologies
VOID is a specialty polymer company. We are pioneering a new discipline in polymer engineering where nano and micro-stru...
Funded
xelba
xelba makes all new and existing IoT technologies work together for the benefit of your business.
Funded
The Drop
Bespoke suits, made to any style, colour and size. We can make any suit you want, delivered in 3 weeks.
Funded
Zip Taxi
Zip is a technology based transportation group that provides on demand taxis, bus services and general transport and log...

Transfem
Some nice feedback via Twitter!
&nbsp